Hair_Stylist_Apprentice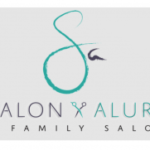 Website salon_alure Salon Alure
Are you seeking FREE training in order to become a successful hair stylist and prepare you to pass the Virginia State Board cosmetology exam?
At Salon Alure, located at the heart of Purcellville, VA, we believe the best approach is to be hands-on, learning and growing in the salon environment. Through our Apprentice Program, you will receive top notch education that will equip you with the fundamental knowledge you need to receive your cosmetology license AND prepare you with advance skills needed to be a top stylist in our industry.
Apprenticeship Program Benefits:
Free apprenticeship education to help you prepare to take the Virginia State Board cosmetology license exam. Topics such as hair and scalp treatments, coloring/highlighting, cutting, waxing, etc. will be covered.
Mentorship by master stylists so you can learn advance techniques to prepare you for a successful career
Opportunity days will be provided where apprentices can bring in guests and earn commission on services and retail
Apprenticeship Responsibilities:
Must complete 3,000 hours of on-the-job training and 144 hours of theory
Attend all meetings and classes
Complete cosmetology service performance requirements as they are due
Acknowledge and greet all guests
Provide friendly, prompt services to guests to create amazing experiences and satisfaction
Adhere to company standards for guest service and cleanliness
Track your professional growth so that we can help you advance your career/success in the industry
Lend a helping hand to team members as needed
Qualifications:
Flexible, willing to work weekends/evenings
Professional appearance and demeanor, as well as positive/friendly attitude
Team player and willing to learn
Excellent communication and guest service skills
Ability to work independently and as part of the team
Ability to build and maintain strong customer relationships
Apply today! We look forward to meeting you!
Job Type: Full-time
Required education:
High school or equivalent