Hair_Model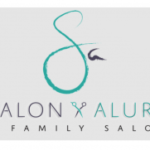 Website salon_alure Salon Alure
A FAMILY SALON
Interested in become a hair model?
Our new talent stylists are always seeking candidates to try out the latest and greatest in hair techniques. Anyone who meets our qualifications for model candidates can receive their service(s) at a discounted rate. Please note that services will take longer than the standard amount of time due to our new talent stylists working on your hair in a learning environment.
Want to know if you meet the qualifications or if we will be performing a service you are interested in receiving? Give us a call at 540-338-8911.